Turf Management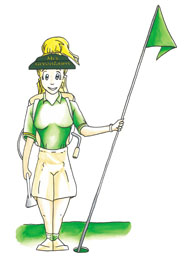 The same people who bring you Mrs. Bugfree, bring you Mrs. Greenlawn "the greener than green lawn" a professional turf management company. Since 1999, Mrs. Greenlawn has been providing turf management services to our customers in Santa Clara county.
Mrs. Greenlawn applies water-insoluble fertilizers that provide a slower steady supply of food to grass plants without shocking them into overdrive. The results are a thicker, natural green lawn that requires less maintenance and less pesticides and herbicides.
NOW OFFERING SPRINKLER REPAIR, CALIBRATION, & SOD REPLACEMENT!!
MRS. GREENLAWN IS NOW SERVICING FREMONT, CA
CALL US TODAY FOR MORE INFORMATION
& A FREE LAWN ANALYSIS!
(408) 374-3344